How does this work?
1. You get a single weekly printable that includes 5 mix-and-match dinner recipes.
2. Each week includes a printable shopping list of no more than 20 ingredients.
3. Each recipe is categorized by one of 4 cook times - 10 minutes, 30 minutes, an hour, or slow cooker.
4. Each recipe includes 3 complete food groups - protein, grain and vegetable.
5. Each week will give you instructions for 1 prep day.
​
What else is included?
1. Each printable includes kitchen shortcuts to shorten your time in the kitchen.
2. Most weeks include "Prep Day" instructions to give you a head's start.
3. Some weeks included optional snack and dessert recipes.
​
What are people saying?
"This is easy to customize, plan for, and follow. Also, we haven't had any of 'those nights' where we couldn't stand the thought of eating anything on the menu. This is HUGE for us and has saved us a ton on eating out!"
"We've enjoyed each week making most of the recipes. It has also been easy to tweak the recipes slightly to fit our family's eating preferences."
"I am a very busy working mom and I tried [it] for the first time last week and it was great. I took the list to the store and it was so easy! I usually hate cooking but know it it much healthier and cheaper to cook at home and now I have no excuse not to…..Thank you again!"
"I love this idea because It isn't something that you HAVE to use EVERYDAY!"
See more reviews here.
​
​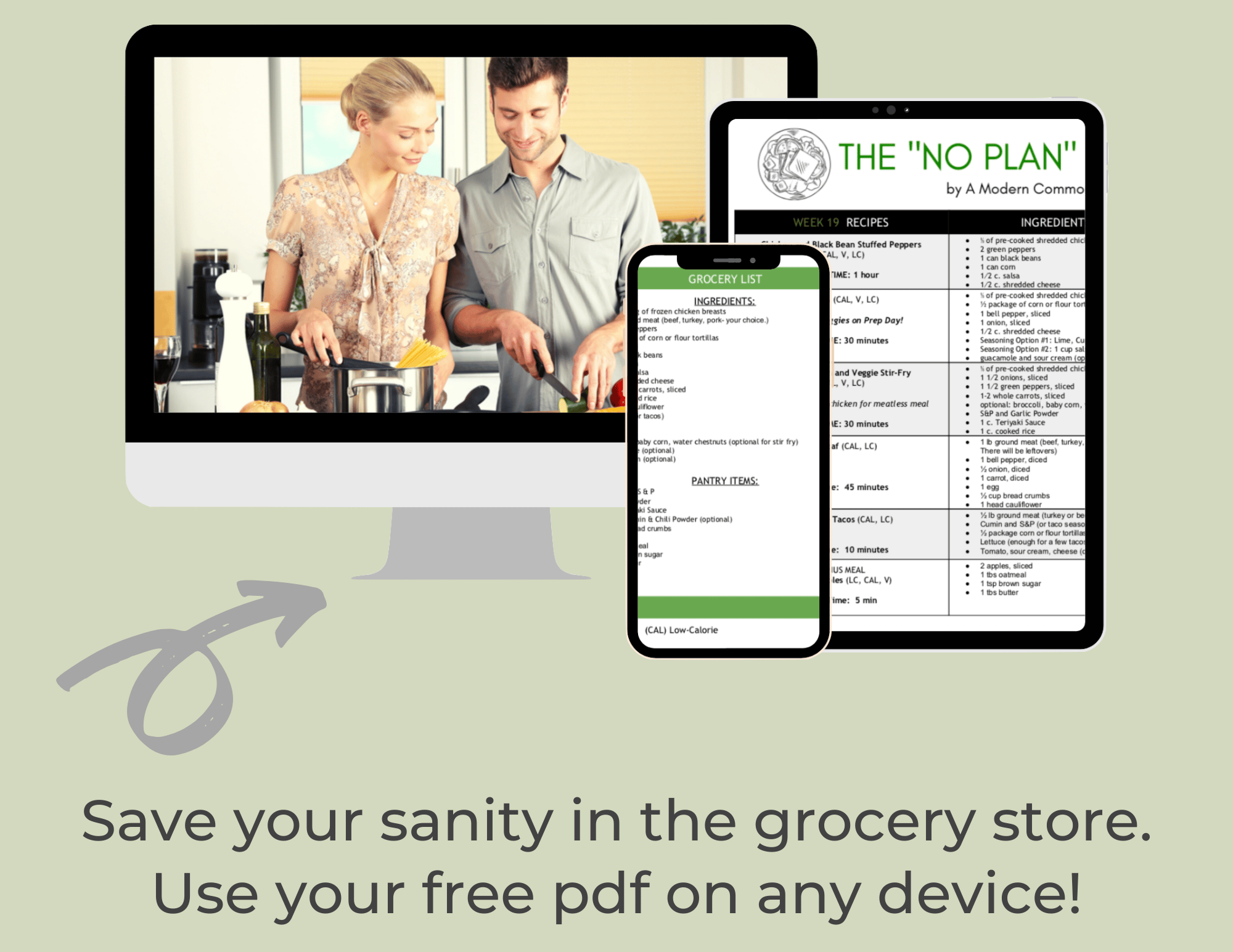 ​
Get your free plans today!
created by...

​